ENTER THE ANI-MATRIX
The goal of this project was to create an animated caricature of the two main characters from the 1999 film, "The Matrix". Adobe Illustrator and After Effects CC 2014 were used. The audio of the actors was sampled from the Warner Bros. movie.
I was inspired once again by the great
Stanley Chow
, and decided to make my own little animated homage to that "robots vs. Kung-Fu" epic, The Matrix. No pills were injured in the making of this cartoon.
The animation was created with Adobe Illustrator and After Effects CC 2014. Below is the embedded animation, along with several still images of the main characters.
Neo with and without his cool shades.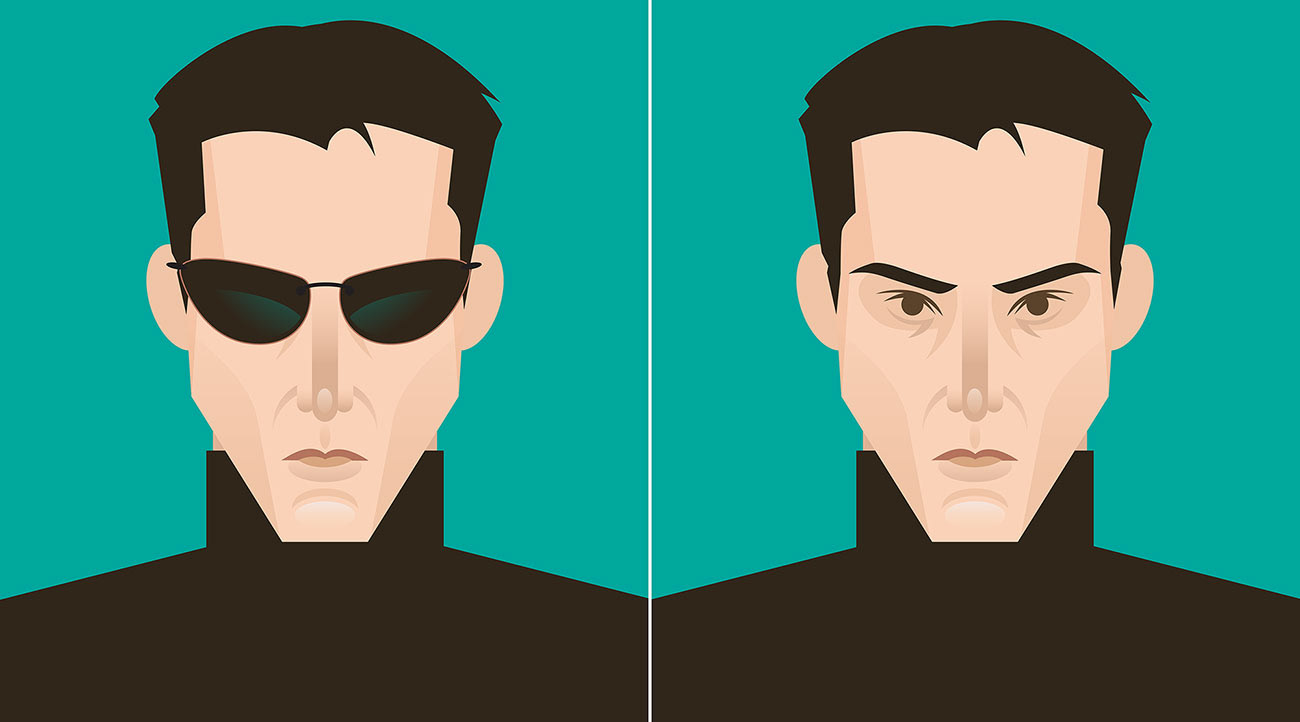 Morpheus with and without his cooler shades.