This illustration was created as a vector T-shirt design of Jack Nicholson as the infamous Joker/Jack Napier from the original Batman movie by Tim Burton that was released in 1989 by Warner Bros.

The image centers around the Joker's reply to Vicki Vale's question, "What do you want?" 

The image was created entirely inside of Adobe Illustrator CC, then moved over to Photoshop to add the dot pattern and to composite the copies together. Several of the Joker's one-liners from the movie were added to the bill design, along with the Joker character's alt-ego film name - Jack Napier. My favorite line from the Nicholson Joker (which didn't make it into the final art composite) was "Where did he get those wonderful toys?" Maybe next time!
The next two images show the bill in full-color and monochromatic.
The monochromatic version of the Joker was modified so that the contrast of his outfit and features were still intact.
Joker face detail view - full color.
Joker face detail view - monochromatic.

The dot pattern applied to the face was developed to give the appearance of cast-shadowing over the face.
A detail view of some of the bill line work in Adobe Illustrator.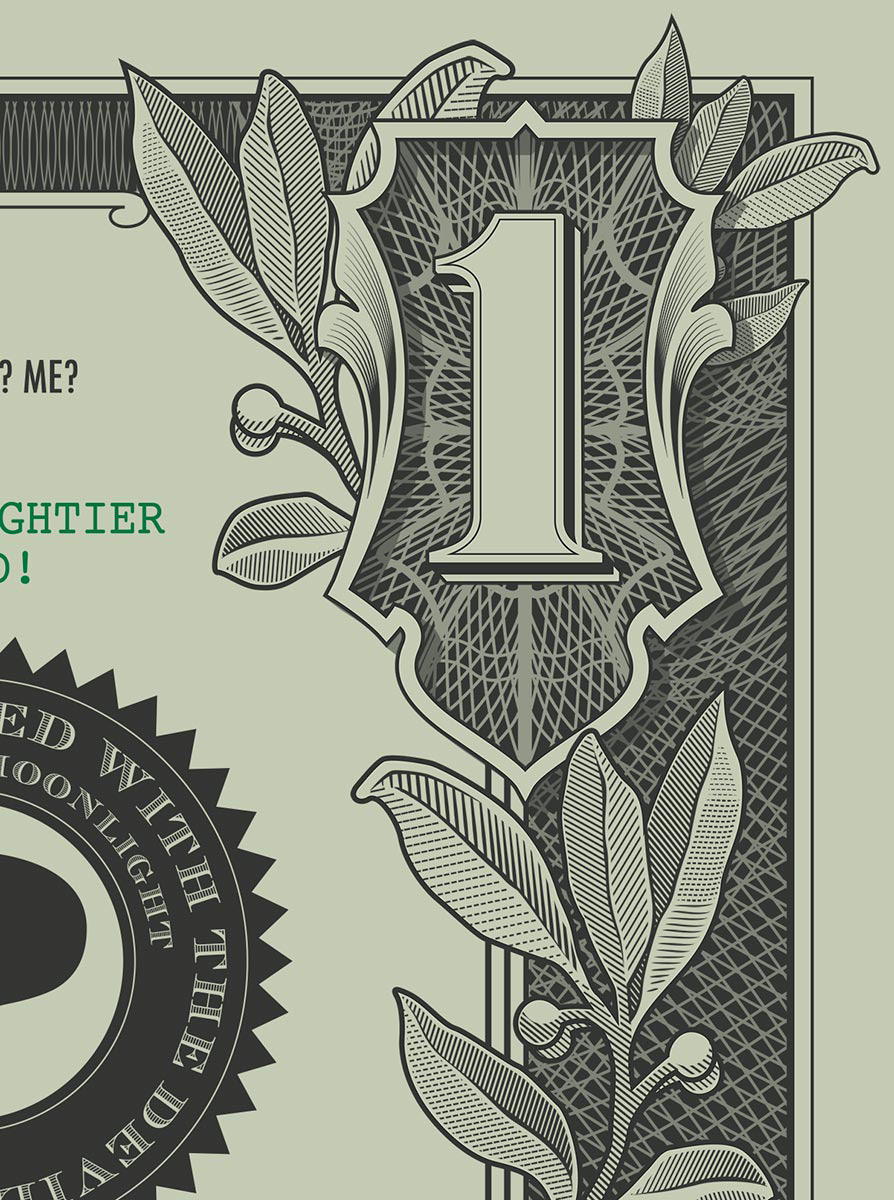 You can purchase this design on a charcoal, black or white ringspun or plain t-shirt right now at my
NeatoShop store
.